Modern Polling transforms the management of poll stations, providing Election Managers and their teams with the tools necessary to operate efficiently and enhance the voter experience. It also provides Returning Officers with visibility through real-time data on voter turnout and status of all poll stations.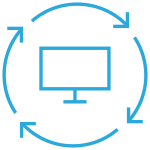 Election day deployment
Modern Polling is designed to be as simple and intuitive as possible for Election Managers and their teams.
Data upload: Uploading data from any EMS system is a seamless, secure and user-friendly process.
Staff management: Staff changes are easy. Allocate, reallocate and remove staff from poll stations.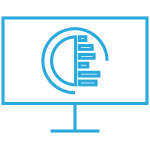 Real-time analytics
Modern Polling provides real-time analytics on the turnout and station status throughout election day, available on any device. The real-time stats provide overall turnout, individual poll station turnout, footfall of each poll station per hour, and reports on the number of voters who have presented at the wrong poll station.
Live turnout figures for all stations
Live open/closed status of polling stations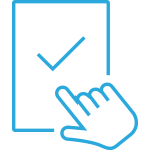 Voter Check-In
The voter check-in system is easy to use and provides a faster more friendly check in for the voter. Poll clerks find it more efficient and easier to use.
Modern Polling gives secure access to the electronic register. This instantly provides the poll clerk with the voter's information on-screen and marks them on the register and facilitates the production of the corresponding number list and the ballot paper account.
Better voter experience
Removes human errors on register, CNL and BPA marking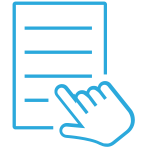 Reports
The reporting tool allows the user to instantly generate all post-election reports. Replacing the traditional paper-based reports with electronic reports including:
The Marked Register
The Ballot Paper Account
The Corresponding Number List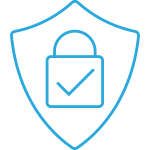 Tech Spec:
Security and Connectivity
iPads are used at the polling stations as they enable us to provide the highest level of security across all devices. All devices are WIFI and mobile internet enabled. The platform is also operational offline.
ISO27001 accreditation
ITHC compliant
Approved by Government Digital Services