The market-leading, cloud-based digital polling station platform, proven at scale and Voter ID ready.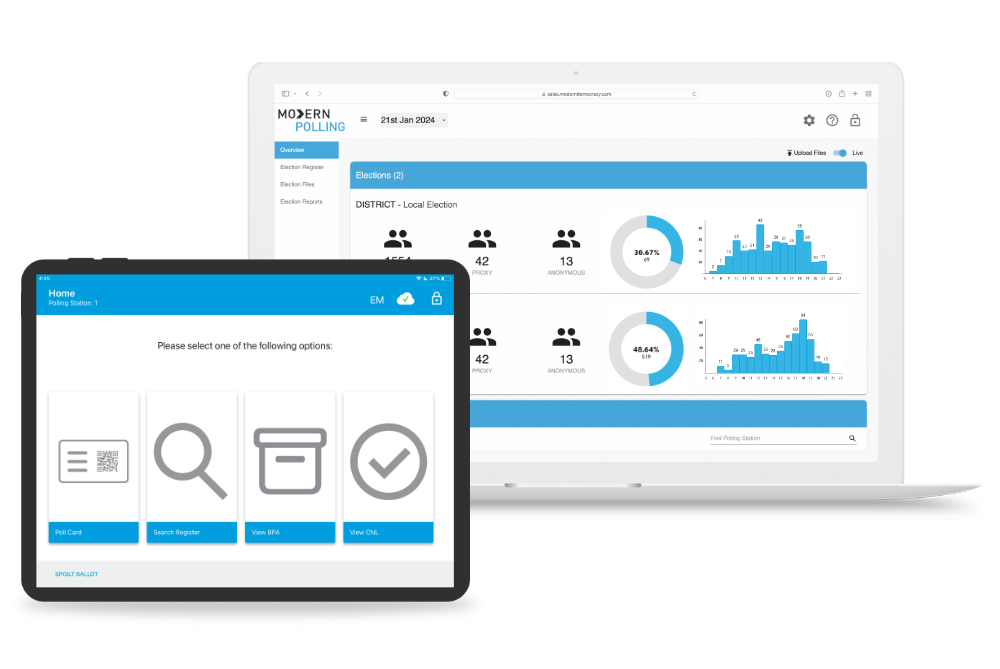 Modern Polling is a transformative digital solution that is catapulting polling stations into the 21st century.
The cloud-based platform provides a polling station management portal and supports digital registration and voter verification.
Designed for purpose, Modern Polling is the only dedicated product in market that delivers both operation and financial efficiencies.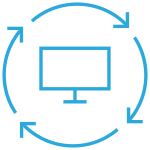 Polling Station Management
Modern Polling makes election day seamless and stress-free, offering total control and complete visibility across multiple sites.
This level of oversight enables Election Managers to make prompt remote clerical amendments and effectively implement reallocation of resources.
Data upload from any Electoral Management System is a simple, secure and user-friendly process.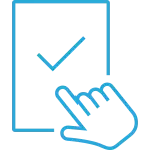 Enhanced Election Day Experience
Modern Polling modernises the check-in and verification process on election day making it an easier and more enjoyable experience for both election staff and voters.
Poll clerks find it more efficient and easier to use, removing human error and facilitating the production of the Corresponding Number List and the Ballot Paper Account.
Voters get the benefit of reduced queuing times.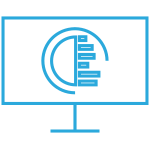 Modern Polling provides real-time analytics and insight wherever you are.
Staff can access hourly turnout figures, live ballot paper accounts, and station status throughout election day, enabling data driven decisions​ and timely communications between Election Managers, Returning Officers and Candidates.
Live insight provides the opportunity to identify and remedy bottlenecks for operational efficiencies.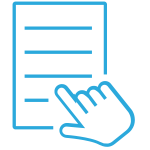 Modern Polling allows for the instant generation of all post-election reports at the close of polls.
Election Managers can be confirmed in the 100% accuracy of reports including:
Marked Register
Ballot Paper Account
Corresponding Number List
VIDEF
Any other required reports
All reports are digitally sealed and stored securely for 30 days.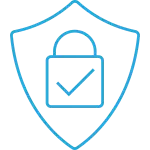 Security is built into the very heart of Modern Polling. All data is securely hosted, complying with GDPR while iPads used at the polling stations as they enable us to provide the highest level of security.
Our systems undergo annual penetration testing ensuring we adhere to Electoral Commission standards while we are also:
ISO27001 accredited
Cyber Essentials approved
ITHC compliant
Approved by Government Digital Services
Want to see Modern Polling in action?